Nikolic: I want to be a part of the new era at Chicago
December of last year Chicago Fire fans got an early Christmas present. The club announced the signing of Nemanja Nikolic, a Hungarian striker, who in almost 230 professional career games (top flights and national) scored more than 140 goals. After 2.5 months in the States Niko is glad to be in the MLS and hopes to help the team get better and reach new heights.
Tomasz Moczerniuk (www.papatomski.com): It's been over 3 months since your signing by Chicago Fire was announced. Can you tell me what has happened since then?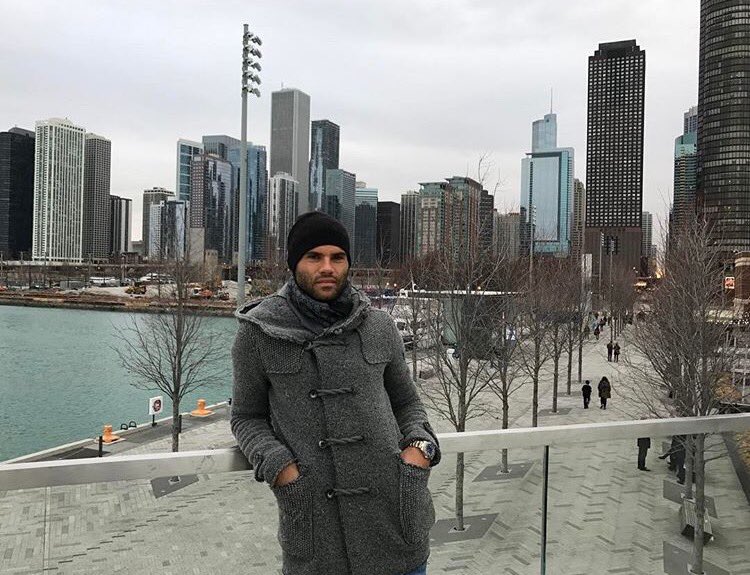 Niko touring Chicago. Foto: Twitter
NN:
The hardest part was that I knew I will not see my family for a few months. I arrived to Chicago in January, moved into a hotel and had the first week of indoor training in Chicago. Than we went down to Florida for two weeks to Fort Myers and the second part of the training camp - again two weeks - was held in Bradenton, at the IMG Academy. Wow, that place was awesome, we had everything what is needed for a good preseason. We had 6 games in total and won 6 of it, I had 3 goals and 4 assists, which is not bad for a start. Yes, Chicago was cold and windy at the beginning also it's a huge city with a lot of people, not like Florida which is flat, but the weather is crazy hot. Once we had a game at 11 in the 30 Celsius! I felt sick when we had the warm ups. When we came back to Chicago, I got my apartment ready, which is right Downtown, close to lake Michigan. My family is coming at the end of March, so I need to organize everything before they arrive.
How were you received by the fans in Chicago? Was there a player presentation?
NN:
It was crazy, at least 50 fans waited for me at the airport, they were singing, I got like 5 scarves, they were very friendly. There were also Hungarians with Hungarian flags. It is amazing that at almost every Florida match I met with Hungarian fans, even a Videoton supporter asked for picture. Before the season the club organized a Luncheon, where we met the sponsors and the supporters. I was introduced to them and to the media there.
MLS is still not a popular destination for footballers from Europe under 30 years old? What lured you into both MLS and Chicago?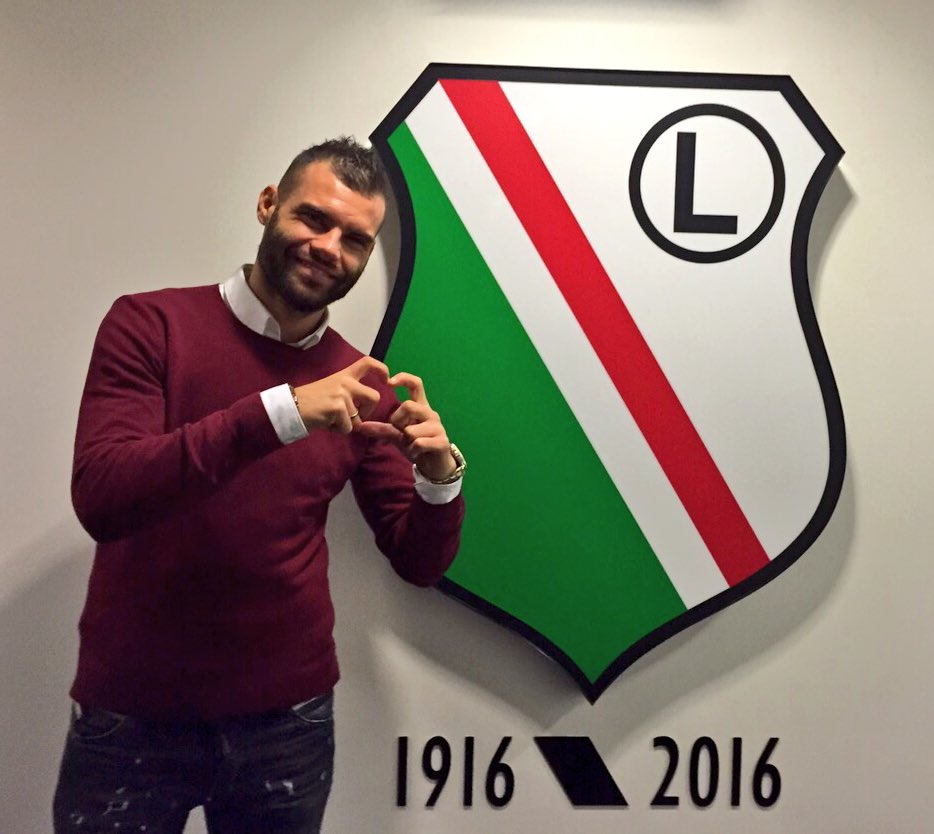 Always supporting Legia. Foto: Twitter
NN:
I was always interested in USA and I followed MLS soccer. You can see that lately a lot of quality players choose America and not only for "cool down". The League is getting stronger and more entertaining, the stadiums are full, the atmosphere is fantastic. I always looked for places where my family can live comfortably. My children will have a chance here to learn English which might help them a lot in the future. And also, when I spoke with the coach Paunovic, I knew I have to came to Chicago. He is a motivated, talented coach, I wanted to work with him and be a part of the new era in Chicago.
How instrumental was the success of Krisztian Nemeth in MLS in you coming over here?
NN:
I spoke with Krisztián whenever I got the opportunity. He explained to me that MLS will be great for my style, because teams are attack-minded and I will have plenty of chances to score. Némó had a great time in Kansas and although he left, I know he is planning to come back and play some more in the US.
It's just the beginning, but what are some of the visibile differences between european clubs and Chicago?
NN:
What I see is that the club does everything to help players to make their lives easier. They send a car to pick me up every day. There is a lot of staff. The dressing room, the surroundings are perfect. The coach is Serbian just like his staff, so the training methods are similar to the ones we've had at Legia. Also, here everything is all about the fans. The club wants more people to support Fire. They have a lot of programs, games and tricks to bring fans closer to the team. The MLS and the clubs are into social media, they use that platform very well to reach supporters.
Chicago has a sizable Polish fan following - have you met with some of them yet? Are they Legia Warsaw fans in the Windy City?
NN:
Yes, if I am not mistaken Chicago has the 2. biggest Polish population out of the cities, and a lot of Legia fans live here. Actually I was planning to go and watch Legia - Wisla in a Polish bar on Sunday, but unfortunately we will have a recovery session at that time. But the club is ready to get in touch with the Polish community and will organize some programs for sure.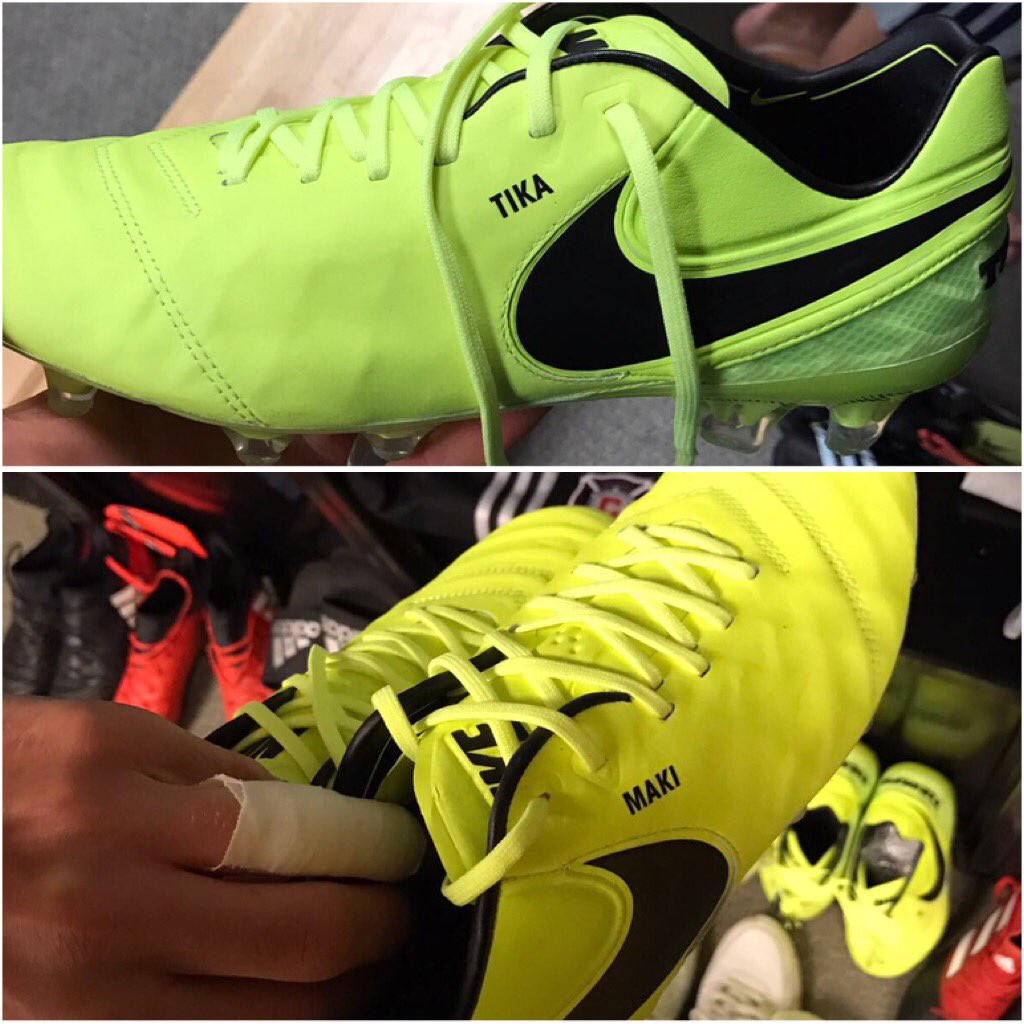 Niko's boots with his beloved children's names. Foto: Twitter
What do you miss the most (if any) from what you used to have in the European clubs?
NN:
I am not that type of a guy, who goes out after trainings and matches. I am very much family-based person, I like to spend time with my kids. I can't wait for them to arrive.
What are your goals for this season? Improve Chicago's offensive output is the obvious choice - that's why they got you in there. But if you had a 15 goals 7 assists season - would that be a successful individual season for you? How about if you did not make the playoffs?
NN:
Don't forget, that Chicago was not the strongest in the League. The team did not have a good last season, so our goal is to improve first. We have new players, we need time to perform. In Legia I had 3-4 chances at a game, we were usually dominating, put lots of pressure on the opponent. Here it is going to be different, we must be patient. In the meanwhile I will have to concentrate more and score from less chances. We have a good offensive part, with fast and hard working guys, so I am sure I will have the opportunities.
Have you watched Legia vs Ajax? What did you think?
NN:
Yes, I watched and I was disappointed. It would have been nice to advance to another round. Ajax is a strong side, but maybe if Legia would have been a little more brave the outcome of the second game would be different? But it's in the past. Now the important thing is the Ekstraklasa and defending the title.
No goals in 180 mins - they surely missed you. Do you think the outcome would've been different if you stayed?
NN:
In football there is no "if". I left, Legia has new players, they are strong enough to win the League, I am sure.
At Warsaw you were a scoring machine as you were in Kaposvar and Videoton. Do you know who holds the all-time record in goals in MLS? How many goals will you score in your career for Chicago?
NN:
I don't and to be honest I am not that type of a guy who follows all the statistics. At Legia everybody told me that I reached this and that record. I was happy of course, but most important was that the team got the titles. I have pressure on my shoulders in Chicago - they signed me for money, they want me to perform. I feel that everybody believes and support me, I want to pay off that kind welcome with goals.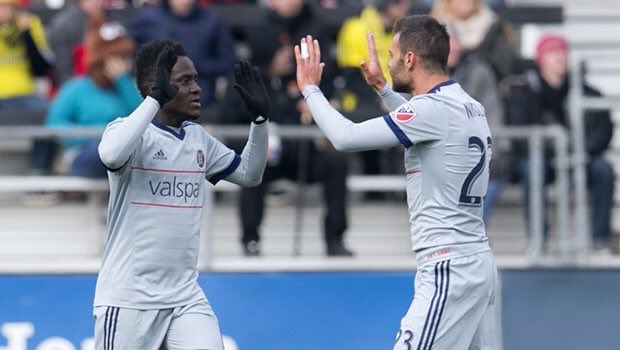 Niko and Accam - how many goals will they score this year?
Foto: Twitter
Fire is very multinational - a few Dutch players, few from South America. What can you say about camaraderie in the locker room so far? How do you guys communicate? What is problematic?
NN:
Most of us foreign players speak English, so communication is not a problem at all. The group is good, we have fun, and it seems already that all of us are ready to "die" on the field for each other. That is what counts. We just had a team dinner, everybody brought their wives or girlfriends. It is a young team, but we get on well with each other.
David Accam is the other DP at Chicago - very talented, fast player, who - with some help - can put in Giovinco-like numbers in the MLS. How is it to play with him?
NN:
David has all the abilities to be a great player: the speed and the technic. It is good to be next to him. I think we will have a good partnership on the field. I had a chance to play against Giovinco in the preseason, although he played only 45 minutes and it wasn't his best game, you could see how amazing of a player he is. Fast, fantastic how he controls the ball. He is unique. David has a different style, but can reach the highest levels of football.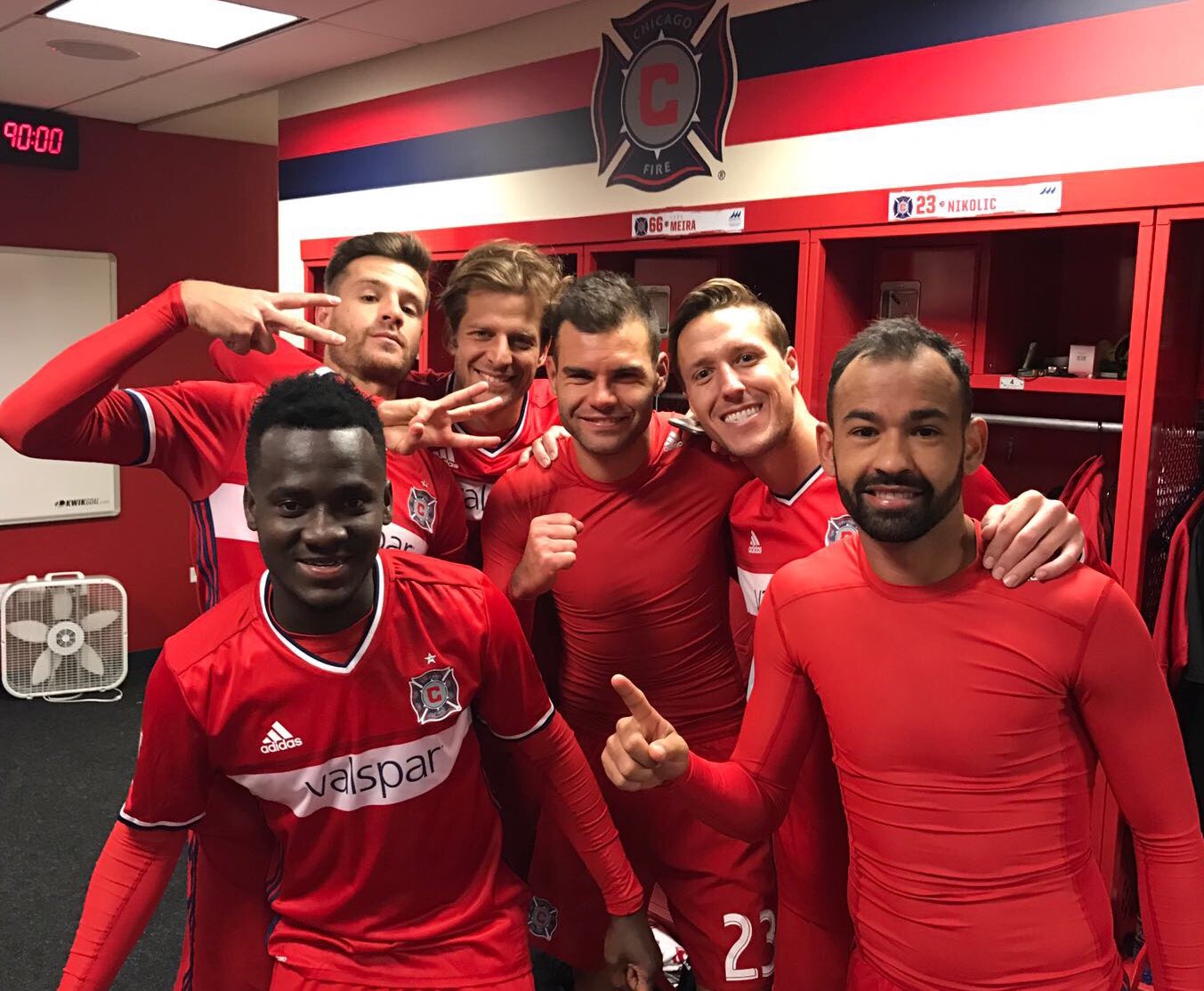 After the home opener (2:0 vs RSL). Foto: Twitter
Do you have a favorite place to eat in Chicago already? What do you like about the city in particular? The lake? The high-rise buildings?
NN:
Yes, I have a sushi place where I have my "own" table now! (laughter) I eat gluten and dairy free food only and I am so happy that most of the restaurants have that selection. Last Sunday, I had a day off and I went for a city tour. I walked all the way at the Michigan Ave and saw the Navy Pier. I love the city so far, only the wind isn't friendly.
One game in the books, but a long season ahead of you. Looking forward to playing in the altitude (Colorado), heat (Houston), cold (Vancouver), turf (Seattle)? Flying thousand of miles each week? Do you see it as a challenge or fully embrace it?
NN:
Look, I am a professional footballer I have to deal with all that. When we had the Champions League qualifiers and after the group stage, we were on the road with Legia all the time. You get used to the travel. I can sleep on the plane, no problem. Also, this is another part of MLS that is exciting, who and how can handle the time and weather differences.
Would you ever consider coming back to Warsaw to finish your career?
NN:
You never know! Me and my family had a great time in Warsaw. I had my best year and a half in my playing career. I left friends there, I will always go home there.
Thank you and best of luck.
Photos: Twitter (@niko_nemanja)