Nikolic: We want to finish in the playoffs position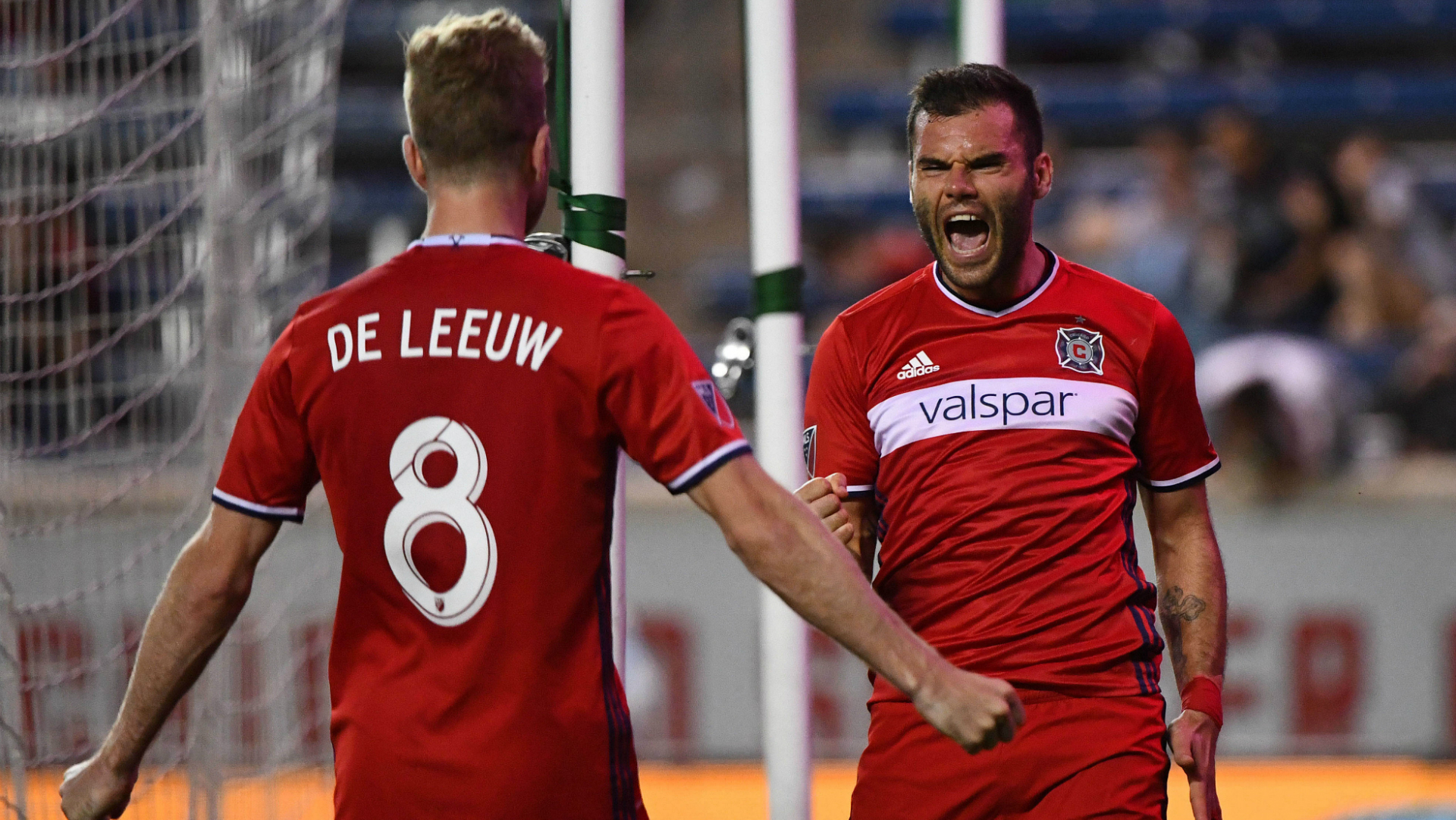 Add caption
Chicago Fire fans have a lot to cheer for. Their team is second in the East and their offensive duo - Nemanja Nikolic and David Accam - is the most explosive in the whole league (18 goals so far). Here's what the Hungarian striker, who leads the top scorers classification, had to say prior to this weekend's Fire game in Orlando.
What changed that the team started winning not only at home, but on the road as well?
NN: We are getting more and more confident. It means a lot, especially to those players, who did not have success in the previous years. I think we should not be afraid of anyone now, we showed quality, and that we can even dominate against strong teams such as Seattle or Dallas.
What impact did Schweinsteiger have in Fire's latest resurgence?
NN: Bastian is very patient in the midfield. He passes the ball around before he tries to find me up front. With him on the field our game is calm. We control the ball a lot and wait for spaces to open up. He - just like the rest of my teammates - believes in my abilities and started to understand my running patterns thanks to which I get more opportunities.
Which resulted in 11 goals already! Good enough to be first in the Golden Boot standings - will you be there at the end?
NN: I do not look the top scorers table, although a striker always wants to score and wants to win a Golden Boot. Last two games again I had chances. I could have gotten some more goals, but the wins are the most important.
They keep on coming as well. You're in second place, only with Toronto ahead. Does that motivate you even more or perhaps you start to feel pressure?
NN: We should not look the table all the time. Toronto is a fantastic team and we are doing fine, picking up points away as well now. Our main goal hasn't changed: it still is to finish in the playoff position.
You had a couple of days off. Will it have any effect on your play?
Yes, we had a few days off last weekend, so everybody could reload their energy. We are hungry and can't wait to play! Difficult games to come against our conference rivals, but I believe if we can play our style of football we have a chance to be successful in Orlando and vs Atlanta.